WORKSHOPS & PRODUCTION RESIDENCIES         
Dates (Period): 01/01/2021 – 31/12/2021
Location: Riga, and RIXC Fields residencies, Latvia
Organizer: RIXC
The activity featured the artistic production residency and workshops at the RIXC Fields residence, hosting the sound artists Krista Dintere and Ivo Taurins. The results of the residency were presented in the Hearing Notes worklab at the RIXC Gallery and the activity was concluded by the virtual RIXC Gardens program, featuring the virtual Stranger Senses exhibition by young artists, WebVR program, as well as Forest Garden Greenhouse Concert 2021: Hearing Notes from the RIXC Fields residence, presenting the results of residencies and workshops.
Hearing Notes WorkLab by Krista Dintere, Ivo Taurins
>>>CLICK HERE: PHOTO ALBUM OF HEARING NOTES
The Hearing Notes worklab features artists' four most recent artworks – the sound compositions by Krista Dintere, in which knitting needles are used to play string instruments and sounds are captured in spite of being fleeting, time-related phenomena, and the audio artworks by Ivo Taurins that explore the limits of human hearing, as well as the psychological and mental experiences at the Cockroaches in my head piece.
Sound artists Krista Dintere and Ivo Taurins use field recordings recorded at the RIXC Fields residency to make their artworks, which are subjected to post-processing transformations in the process of composition, breaking down the boundaries between the recording and documentary nature of sound recording and forming complex soundscapes. Sound recording technologies in the artworks are revealed as an extension of human hearing limits and augmentation of hearing – offering an opportunity for the visitors to experience the hearing notes of the augmented world from the perspective of both artists.
The "Noise Technocracy" composition by Ivo Taurins consists of field recordings with a sampling rate of 96 Khz and 24 bit quantization including frequencies beyond human hearing. It is very likely they are registered with other senses in our bodies. The composition is complemented by images of its sound spectrum analysis, visualizing the artwork's high frequencies. While listening to the "Noise Technocracy" composition, the author offers to take an electroacoustic walk through the yard of "Saliņas" country house.
The second composition by the artists – "Cockroaches in My Head" – explores the topic of mental health through hearing. The composition is programmed as the main theme for an adapted radio production of Zane Zusta and Diana Zande book "Cockroaches in My Head". The composition includes a virtual sonification of various psychological problems of the book characters. Field recordings and significant sound post-processing have been used to create this spatial composition.
The "All Strings Detached" artwork by Krista Dintere features techniques of the mental acoustics where the rhythm, technique and the cyclic nature of knitting is a starting point of sound meditation to distance myself from anxiety. Similar to the stitches that are tightly knitted together, sound composition weaves together the rhythmic recorded samples from the knitting process. Therapeutic and relaxing nature of knitting has been scientifically proven in multiple studies. The handicraft sound meditation ascends to an abstract musical atmosphere where knitting needles are used to play string instruments.
The "Reflections, Cycles and Transformations" by Krista Dintere reveals the recorded sounds as the reflections of natural sounds. Recording technologies can be seen as an extension of human hearing and memory. By means of a recorder one can access sound repeatedly, can zoom in and focus on small sounds, can manipulate, all these means lead to greater width and depth of perception which could not be accessed without technological augmentation. In the "Reflections, cycles and transformations" artwork, by completing many transformative cycles one fixed sound reflection can become a whole score of sounds.
Forest Garden Greenhouse Concert 2021: Hearing Notes
RIXC Garden's Hearing Notes is The Live Concert program at the RIXC Greenhouse exploring the sound as a medium extending human hearing limits and augmenting our listening experiences. The artists and musicians of this program use field recordings of our changing acoustic environments, transforming the sounds of nature objects into subjective perceptions and time-related phenomena, and experiment with the sampling rates of frequencies beyond human hearing…
The Live GreenHouse Concert featured sound art performances by emerging and well-known Latvian artists, composers and musicians from RIXC Riga (LV) and MPLab Liepaja (LV): Krista Dintere (LV). All Strings Detached (2020), and Reflections, Cycles and Transformations (2021) / Ivo Taurins (LV). Noise Technocracy (2020), and Cockroaches in My Head (2021) / Lauris Smits (LV). Peripheral Vision (2021).
Krista Dintere is new media artist from The Artist Research Lab (MPLab) of Liepaja University, Latvia, working in the fields of sound art, experimental composition, media arts and creative research. Krista holds MA from Liepaja University where she currently is a lecturer in New Media Art program. In her artistic practice Krista actively participates in new media and sound art exhibitions, projects and festivals in Latvia, Lithuania, Estonia, Italy and Poland, her work has been exhibited in RIXC Gallery, "Light Festival" in Riga, and other venues. Website: http://dintere.mplab.lv/ and https://soundcloud.com/dintere/
Ivo Taurins is Riga based sound artist. Ivo holds MA in New Media Art from Liepaja University. He is teaching sound art in New Media and Audiovisual Arts MA program at Liepaja and RISEBA joint MA program, and works at the Latvian State Radio. He also has studied sound art at the Bauhaus-University Weimar, Media Art and Design Master's program, Electro-Acoustic Music and Experimental Radio Studies subprogram, and has done his internship on "room acoustics" in the German company Müller-BBM GmbH. In his artistic practice, he has participated in various exhibitions, concerts and festivals in Latvia, Germany, Finland and elsewhere.
Lauris Smits is Riga based emerging musician who is interested in electronic music inspired by the sound structures of natural environments, transformed and post-processed into the ambient and/or ar/rhythmic musical compositions.
PostSensorium WebVR space
Meandering between different realities, actual, hybrid and virtual, RIXC Garden program PostSensorium reflects upon an incessant evolution of the human and "more-than-human" sensoriums conditioned by new technological advancements. Located in a triangulation between three cities – Riga (LV), Boston (US) and Karlsruhe (DE), RIXC Garden program will a Virtual PostSensorium room for spatial webVR experiences and networked interactions.
Virtual PostSensorium room will display the immersive web-based artworks that explore and combine sensory perception and experiential practices, as well as generative media and speculative fiction to redefine sensorial apparatus and project a futuristic outlook of intertwining relationships between the actual and virtual, organic and artificial, natural and techno-social, human and more-than-human..
The WebVR space features the Atmospheric Forest (2020) by Rasa Smite (LV) and Raitis Smits (LV); a VR/360-video that immerses the viewer into a pine tree forest affected by drought due to climate change and visualizes fragrant emissions revealing the complex relations between terrestrial and atmospheric ecosystems (http://smitesmits.com/AtmosphericForest.html).
The PostSensorium WebVR space also features Feed (2021) artwork by Weilu Ge and Kelon Cen (CH/US), as well as the Plantfluencer Grazing (2021) artwork by Pohao Chi (TW/US).
These artworks are also featured at the RIXC garden's Stranger Senses exhibition, however, the WebVR space offers a unique opportunity to see the artwork original versions as web-based VR environments.
These artworks are also featured at the RIXC garden's Stranger Senses exhibition, however, the WebVR space offers a unique opportunity to see the artwork original versions as web-based VR environments.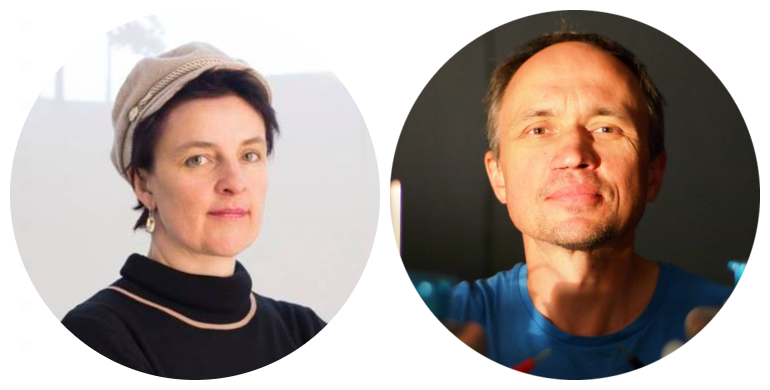 Atmospheric Forest (2020), Rasa Smite, Raitis Smits (LV).
Atmospheric Forest visualizes the complex relations between a forest, climate change and the atmosphere. It is an outcome of a three-year artistic research project on Pfynwald, an ancient Alpine coniferous forest.
Trees emit large amounts of volatile organic compounds that we can sense as a habitual scent of the forest. Scientists have long known about the link between the fragrant forest. While some believe that the strong smell of a pine forest indicates that climate change can be limited, others suggest that the volatile emissions could make global warming worse.
Atmospheric Forest reveals patterns of this complexity by visualizing the data of volatile emissions and resin pressure in pine trees. To create the Atmospheric Forest, the scientific laser scanner was used to scan the Pfynwald in point cloud. The viewer can navigate through the emitting trees of virtual forest, observe the forest from the bottom up, and follow the path through the tree trunk to get far up above the emitting forest, experiencing the interactions between the terrestrial ecosystems and atmosphere.
Rasa Smite is an internationally acknowledged artist and cultural innovator, working at the intersection of art, science and emerging media since the mid-1990s. She is co-founder of RIXC Center for New Media Culture in Riga (Latvia) and co-curator of the annual RIXC Art Science festivals, and also in her artistic practice, Rasa works together with Raitis Smits as an artist duo (http://smitesmits.com). Currently she is a professor in Liepaja University's New Media Art program, and a visiting lecturer at ACT at MIT, Boston.

Raitis Smits, is artist and curator, co-founder of RIXC, associate professor at the Art Academy of Latvia and visiting lecturer at ACT at MIT, Boston. In his artistic practice working together with Rasa Smite as an artist duo; their work has been shown in Ars Electronica Center (AT), ZKM (DE), HeK (CH), MIT Center for Theoretical Physics, Venice Architecture Biennale, and other venues. Awarded locally and internationally with PRIX Ars Electronica 1998, Award of Excellence from Ministry of Culture 2019; twice nominated for Purvitis Prize (LV), and more recently are among final (art and science) nominees of Falling Walls – Science Breakthrough of the Year 2021.
With more recent enhancements of immersive and sensing technologies, our 'sensoriums' have intensified and become more mediated than ever before. Art and concepts (that are our "strange tools" – coined by contemporary philosopher Alva Noë (2015)) are perfect instruments to stimulate our perception. By drawing upon prior experience, cultural shifts and technological advancements, art becomes a medium that creates new and transformative experiences so crucial for reorganizing ourselves. As contemporary art historian, curator and author Caroline A Jones has put it, "what we want art to reorganize us into, also changes" (2016). 
Stranger Senses screening program is an immersive exhibition and hybrid screening program featuring work by young and emerging artists who are at the forefront interrogating novel sensing and artistic tools. It is part of the Ars Electronica 2021 PostSensorium Garden Program and a physical screening in the Bartos Theatre of the ACT program at MIT in Boston, US in early September, 2021.
Curated by Rasa Smite (RIXC/LV).
Artists and artworks include: Kwan Q Li (HK/US). Insomniac/Amnesiac (2021) / Pohao Chi (TW/US). Plantfluencer Gazing (2021) / Weihan Jiang (CN/US). Vacuum (2021) / Weilu Ge (CN/US) and Kelon Cen (CN/US), Feed (2021) / Ieva Viksne (LV). SYNK IN (2019) / Jung Eun Lee (KR/DE). Biotope (2021).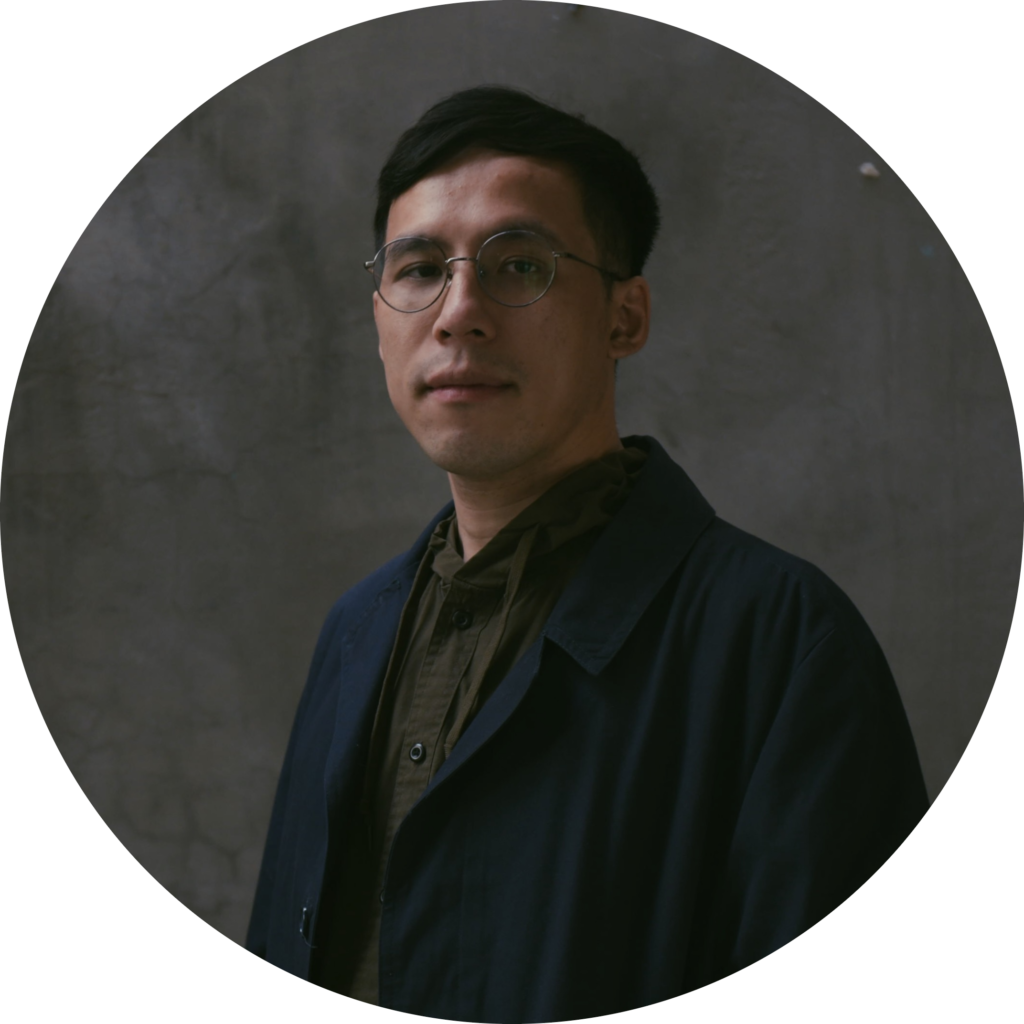 Plantfluencer Gazing (2021), Pohao Chi (TW/US), 06:00mins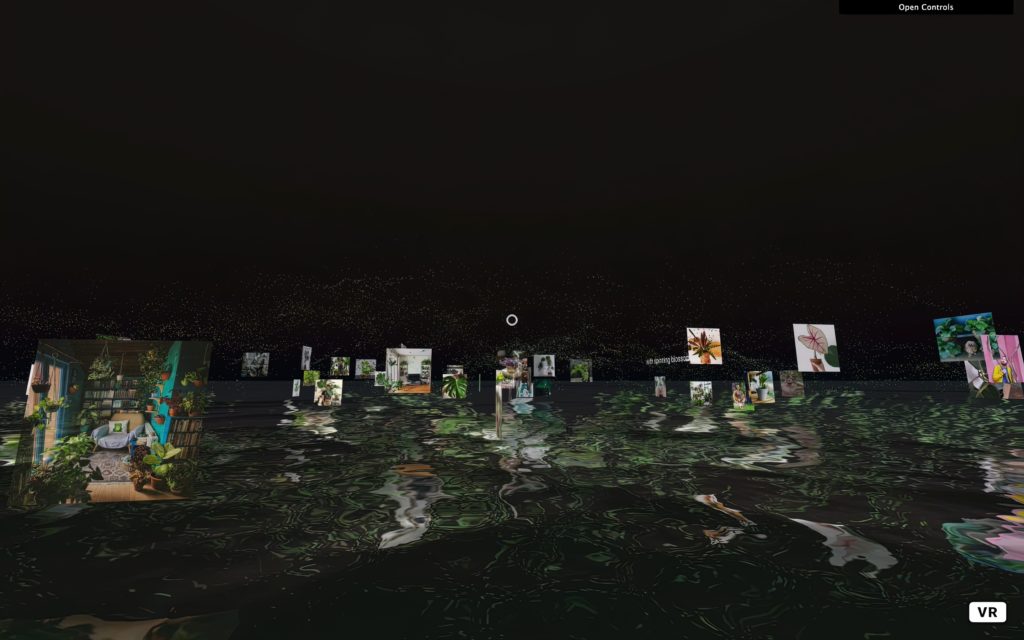 How to build up a symbiotic relationship with evolving entities constituted of information patterns? Is decentralization only an illusion in terms of existing infrastructure? In this project, I dove deep into the fields of the Internet and gathered the most popular hashtags of instagrammable plants through algorithms to explore connectivity and collectivity. With WebVR and sonification programs, I created a multichannel installation that links physical and virtual entities, public and private spaces, digital and analogous experiences.
The COVID-19 pandemic has made people more eager to build up the ideal home life when social interactions are constrained, but is there a normalized common for such a spectacle beyond the limits of time and space? We simultaneously see others and ourselves when scrolling down newsfeeds on pervasive screens, which creates an enviable imagined network that emphasizes the concept of "similarity breeds connection." Particular species from predominantly and variously subtropical origin, for instance, Monstera Deliciosa, have become symbols of certain kinds of lifestyle. They can stay invisible within contemporary indoor environments while being eye-catching on social media around the world. It parallels the fact that connectivity is an exotic term and represents homophily with digitality.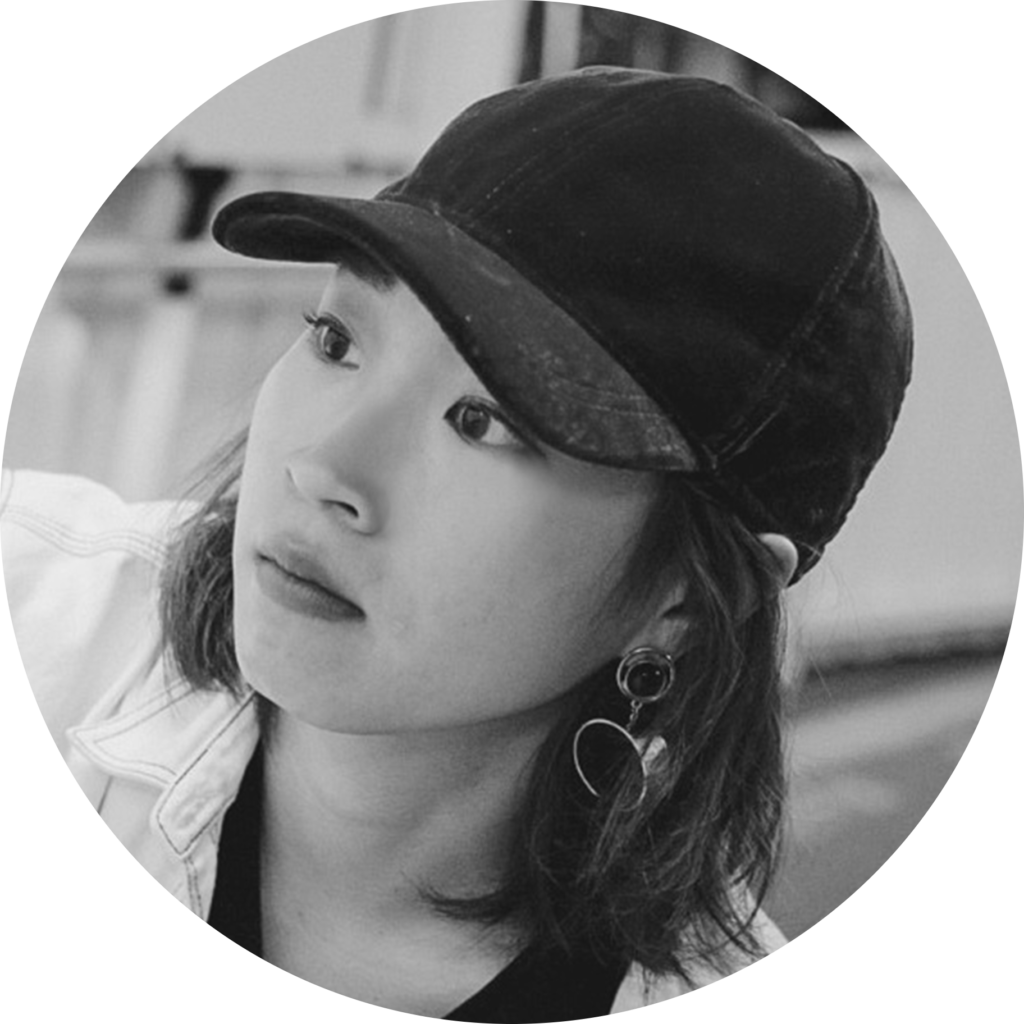 Insomniac/Amnesiac (2021), Kwan Q Li (HK/US), 10:40mins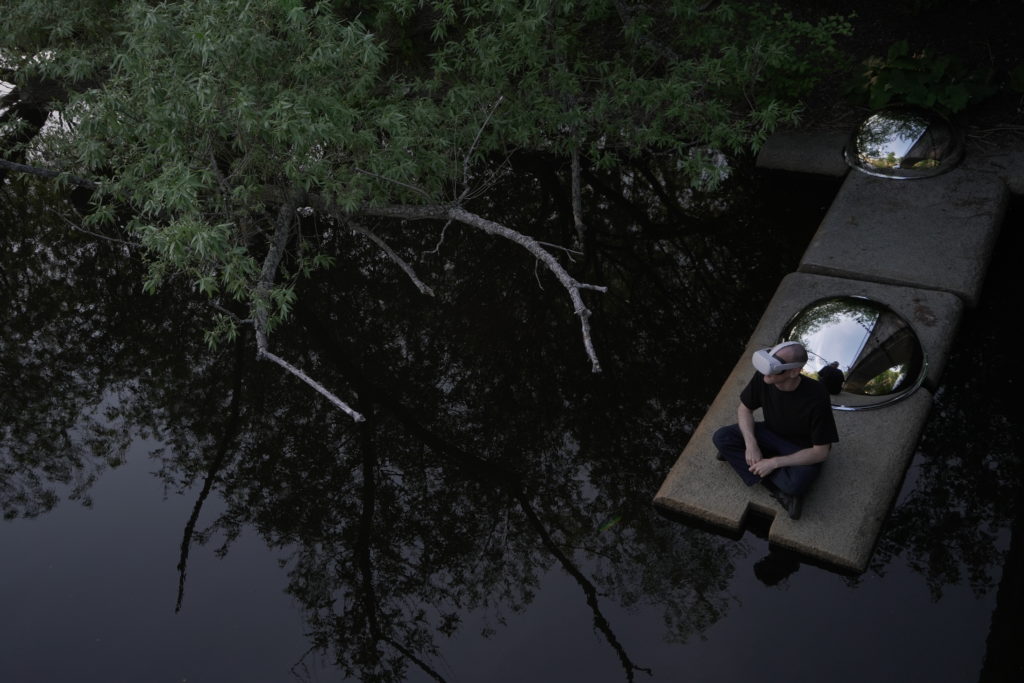 Insomniac/Amnesiac is a mixed-media VR installation that meanders the boundaries of human and artificial intelligence, dream and allegory, cinematic and virtual realities. The durational, virtual-reality display is an uninterrupted interpolation of two parallel circular projections tinted with solar and lunar hues. They are a metaphoric visualisation of the flattened linearity of time as described in the story, a new era of simultaneous witnessing the sun and the moon. The moving images are products of an artificial neural model trained through revised style-based generative adversarial networks (style 2GAN). The generative image model utilises a customised data set of existing accidental images which were taken by mistake, the accidental release of shutters. A non-VR version is presented in this screening.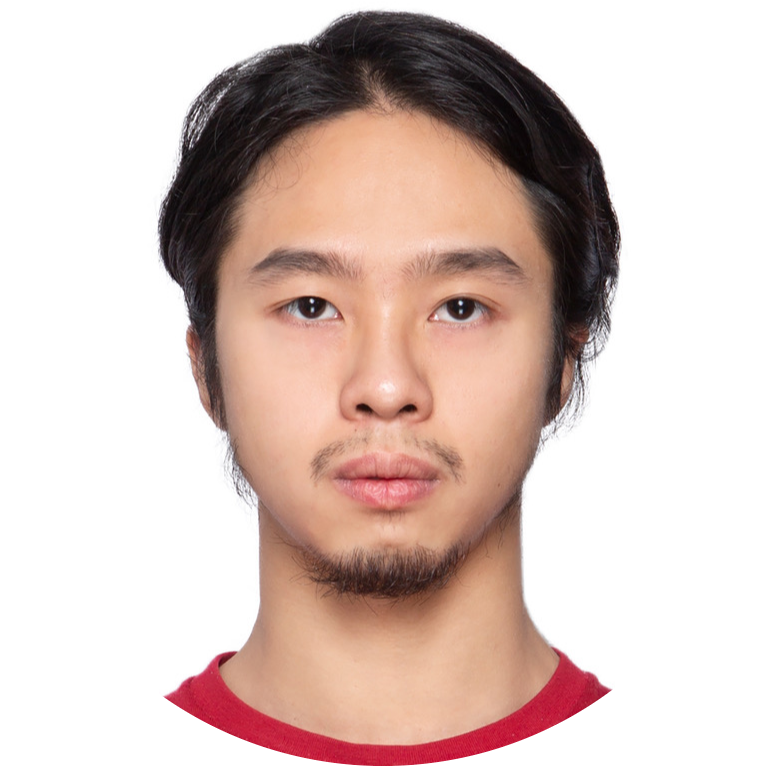 Vacuum (2021), Weihan Jiang (CN/US), 7:05mins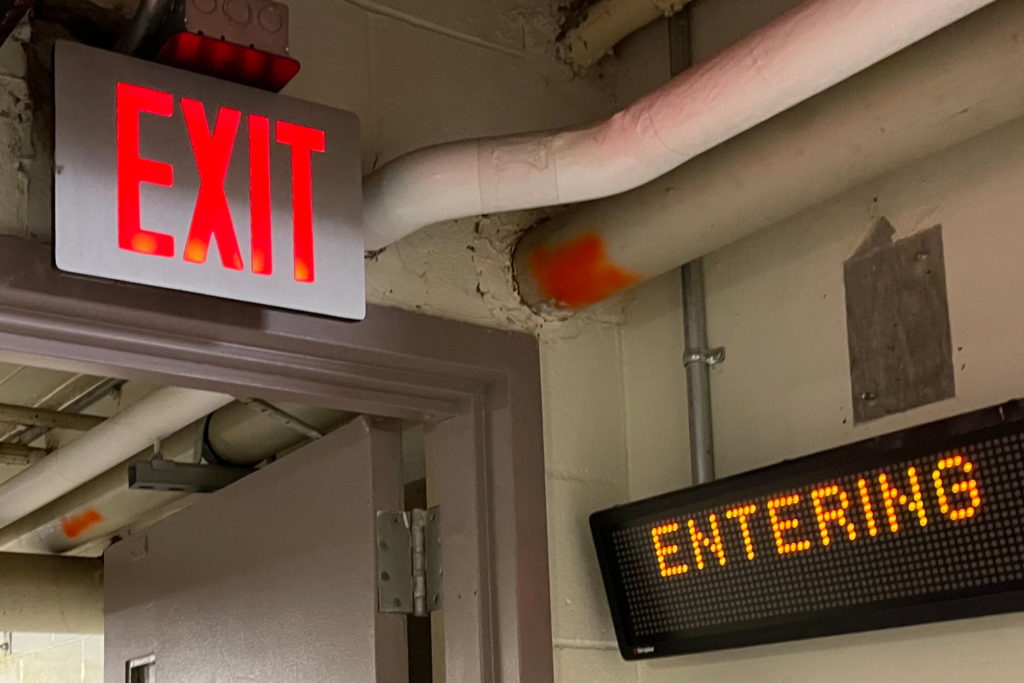 The project starts with the investigation on the history of area four in Cambridge, where the MIT campus is built on. The whole land was reclaimed from Charles River around 200 years ago due to the expansion of Boston city. The crowded buildings are left empty on the weekends, silently announcing its dominance over the land.
The recordings are taken horizontally and vertically from various buildings in the MIT area. Horizontal sounds are mostly coming from the outside of buildings, where the breathing takes place. Vertical sounds are mostly taken in the infinite corridor under MIT, which forms an inorganic mycorrhizal network that connects each building. Silences are inserted periodically as a symbolic reference to the geological survey that relies on the propagation of sound waves through the crust. The loud sound used in seismic surveys interrupts the local ecosystem. Ironically, silences in the city hint on some sort of abnormalities, be it the pandemic or the recession. In the illusion of sustainable growth as an antidote to ecological crisis, what is the city for? And who really lives in the city?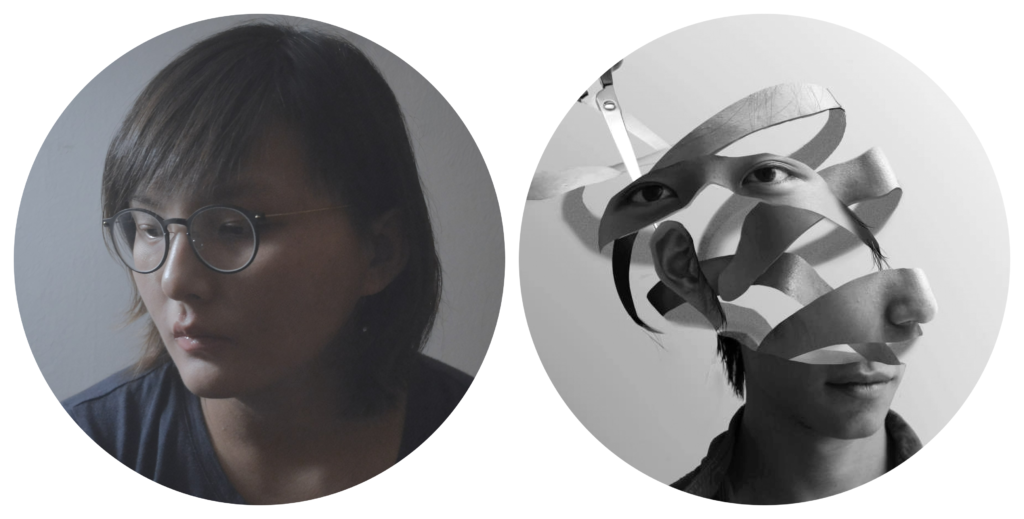 Feed (2021), Weilu Ge and Kelon Cen (CN/US), 08:55mins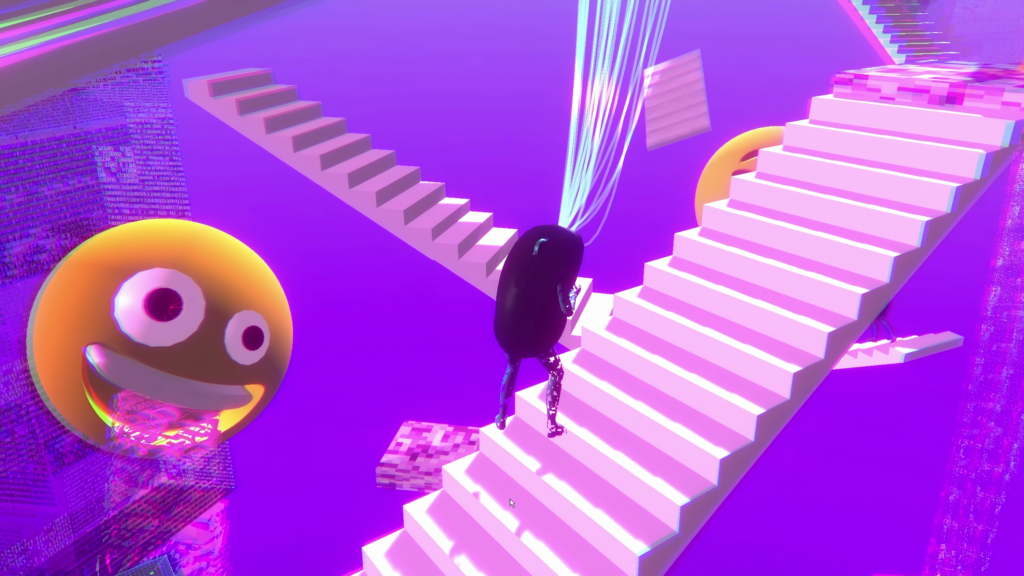 Doppelgänger V – FEED is an interactive web experience that explores the notion of the self and the fragmented existence of bodies and sensoriums. The series of artistic narratives also further questions how the bodies became illusory forms between the digital and the physical, the artificial and the organic. The main character is a mouse man figure with many wires attached to its head that accumulates through time. FEED is part of an ongoing Doppelgänger project series that explores the human condition in a futuristic dystopia where machinery analysis and prediction of our mind become possible, and data monetization becomes uncontrollable, the discrepancy between machines and humans become blurred.
Concept + Development: Weilu Ge, Kelon Cen
Music/Tech Direction: Weilu Ge
Art/Design Direction: Kelon Cen
SYNK IN (2019), Ieva Vīksne (LV)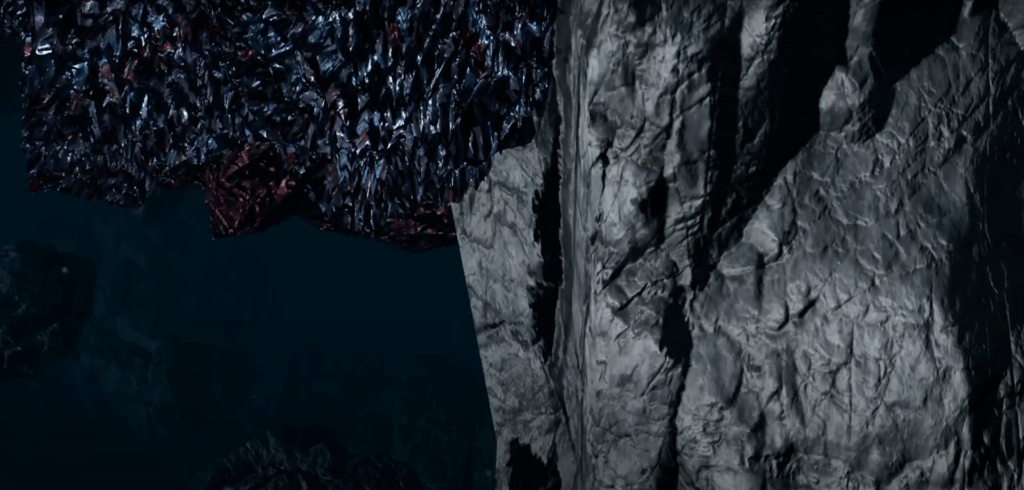 Artwork SYNK IN explores biometric data – brain waves – reading devices as an interface in a virtual reality environment. The user has the opportunity to immerse in the depths of both the water and their own mind. Experiencing seeming control over the ongoing process, the user is given the chance to see what actual power they have over their mind and the flow.
Biotope (2021), Jung Eun Lee (KR/DE)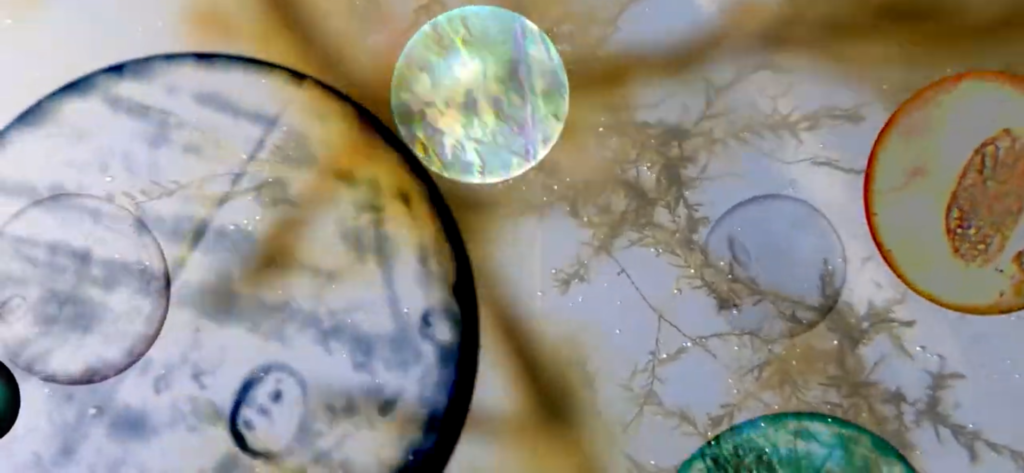 The artwork features a collection of photos, videos, and ecospheres which the artist took in various lakes, rivers, bogs, seas, and lagoons in Germany, France, South Korea, and Lithuania. Even if the materials are gained from different regions, the water environment and the microscopic world in them are the same, which in the artwork is replaced by the view of the human world.
The Stranger Senses immersive exhibition is produced by RIXC in collaboration with ACT in MIT for RIXC PostSensorium festival, premiered at the Ars Electronica festival. The on-site screening took place in Bartos Theatre of ACT in MIT, Cambridge, US, on September 8, 2021, at 7:00 PM.
Curators: Rasa Smite, Raitis Smits (RIXC / LV)